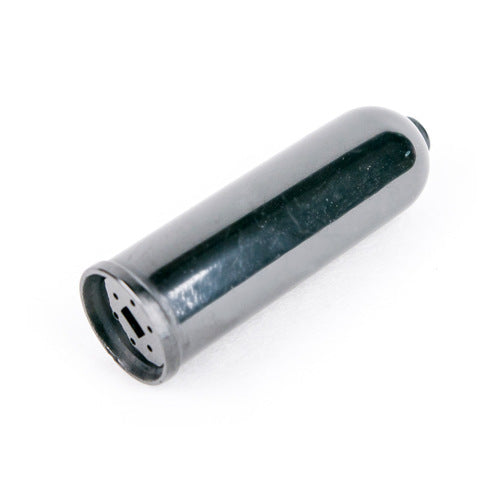 Frequently Bought Together
The DaVinci IQ Flavor Chamber
Bringing you a clean and pure tasting flavor with your vaping experience comes DaVinci IQ Flavor Chamber. The DaVinci IQ Flavor Chamber is a chamber or wherein you can let your material be vaporizer as you use it for a more intensified feel. It can also be used perfectly a spare or a replacement. True to its moniker the DaVinci IQ Flavor Chamber is made out of 100% zirconia ceramic that's extremely hardwearing and preserves the original flavors of your select dry herb blends. The DaVinci IQ Flavor Chamber effectively enhances both the vapor production of the DaVinci IQ as well as the tastes of your botanical plant matter.  
For the true connoisseurs, the DaVinci IQ Flavor Chamber is a necessary accessory to go along with their DaVinci IQ vaporizer. It makes your vaping sessions easily satisfying, if you prefer the fine tastes of your select materials over the potency it offers, then the DaVinci IQ Flavor Chamber is the right one for you. The DaVinci IQ Flavor Chamber improves the flavors of your herbs for a more satisfying session, no other tool or accessory does this except the DaVinci IQ Flavor Chamber. Make sure to grab one now.  
The Benefits Of Using Inert Zirconia Ceramic 
Zirconia ceramic brings unparalleled advantage to your daily vaping sessions. Known for its durability, zirconia ceramic is 20 times stronger than glass. This means that the interior of the DaVinci IQ Flavor Chamber is inert and won't affect the taste or the flavor of your materials even when subjected to extreme temperatures allowing your DaVinci IQ to faithfully preserve the flavor notes of your choice materials.  
The end result of each hit and each session are extremely satisfying clouds of vapor that you won't be able to let go of. So, make sure you pack your DaVinci IQ Flavor Chamber every time you go out for a quick session with your friends and even if you're just hitting on it solo.
WHAT'S IN THE BOX:
1 x DaVinci IQ Flavor Chamber
DaVinci IQ Flavor Chamber Tips & Tricks
Get the best deal on DaVinci IQ Flavor Chamber for sale online, visit VapeActive Coupons Page and get the best vaporizers for the best price. Check out our online vape discounts and deals, and because we're the best in the industry, we'll even match the sale price of any authorized reseller you can find.
QUESTIONS & ANSWERS
Have a Question?
Be the first to ask a question about this.
Ask a Question
Flavor enhancer
Works great!! This one is special to me
Hard to find
this is so hard to find, glad theyhave it.