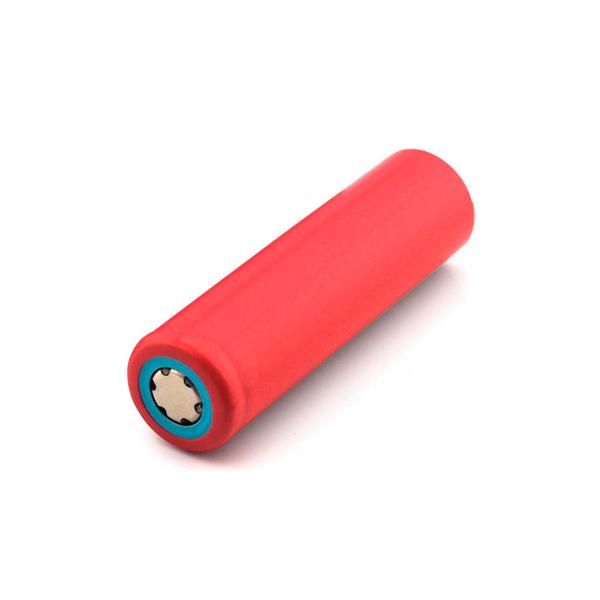 Frequently Bought Together
This item:

DaVinci IQ 18650 Battery 3500mAh

The DaVinci IQ 18650 Battery 3500mAh The DaVinci IQ 18650 Battery...

$10.95
The DaVinci IQ 18650 Battery 3500mAh
The DaVinci IQ 18650 Battery 3500mAh is an original rechargeable battery pack from DaVinci. A Lithium-Ion battery cell and an industry-leading standard for portable vaporizers, keeping an extra battery ensure that you'd have longer vaping sessions and less time waiting for batteries to charge. Stock up on DaVinci IQ 18650 3500mAh Batteries today!
Why Batteries Are Important Investments
Every vape enthusiast – especially those that use portable vaporizers – know that batteries are one of the most important vaporizer parts you'll ever have to spend good money on.
Rechargeable batteries from DaVinci are the main power source of portable vaporizers, most portable units can't be connected to a mains power source so a good rechargeable battery is a key to having better vaping sessions. While most batteries are hardwearing, overusing these batteries can cause dangerous and hazardous effects on you. Batteries that are poorly and are cheaply manufactured may even explode when overworked. So, investing in a good battery is one of the best choices you'll make when going for portable vapes. Moreover, worn out batteries have the tendency to easily drain even when just pulled it off from the charger.
The DaVinci IQ 18650 Battery 3500mAh is made from high-quality materials and are universally compatible with almost any vaporizer that can accommodate 18650 batteries so you can still get the DaVinci IQ 18650 Battery 3500mAh and the same high-quality battery even if you're not using a DaVinci vaporizer. Each battery can be charged internally, from the vaporizer or from an external charger using a wall adapter.
Keeping Extra Batteries Are Life Hacks For Vape Users
When using portable vaporizers, you're almost sure that at some point, you have to recharge because you'll run out of battery. When you're not in a spot where you'll have access to a mains socket, carrying extra batteries ensure you can keep on vaping.
When you've run out of power, simply swap your used-up batteries and you'll be good to go. Keeping more batteries means you'll have longer vaping sessions. If you haven't picked up any of these batteries, you're surely missing out on a lot. Get the DaVinci IQ 18650 Battery 3500mAh now and enjoy endless vaping sessions with your favorite vaporizer.
What's in the box:
1 x DaVinci IQ 18650 Battery 3500mAh
DaVinci IQ 18650 Battery 3500mAh Tips & Tricks
Get the best deal on DaVinci IQ 18650 Battery 3500mAh for sale online, visit VapeActive Coupons Page and get the best vaporizers for the best price. Check out our online vape discounts and deals, and because we're the best in the industry, we'll even match the sale price of any authorized reseller you can find.
QUESTIONS & ANSWERS
Have a Question?
Be the first to ask a question about this.
Ask a Question