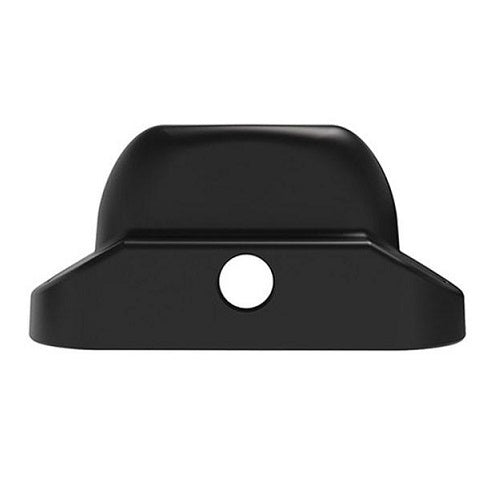 Frequently Bought Together
The PAX 3 / PAX 2 – Half Pack Oven Lid (OEM – PAX Labs)
The PAX 3 / PAX 2 Half Pack Oven Lid is the perfect replacement piece and upgrade part for those who like to use smaller amounts of herbs in their PAX vaporizers. Gone are the days when you have to consume loads of material in just a single session. With the new PAX 3 / PAX 2 – Half Pack Oven Lid, you can conserve your herbs and other botanical blends while still getting the same result. This increases the efficacy and efficiency of the PAX 2 and PAX 3 model vaporizers.
While it's best to have a vaporizer with larger ovens especially during group sessions, it's still best to make sure that you get the most out of your materials. Particularly when you're vaping alone, you simply want to squeeze each and every cannabinoid and terpene you can get through vaporization. By loading smaller amounts of herbs, you can eliminate the need to frequently shake or stir the contents of your vaporizer to ensure that each side and those that are in between are heated evenly. Thanks to the PAX 3 / PAX 2 – Half Pack Oven Lid, you can now pack your PAX vape ovens just the way you want them to.
Sleeker And More Convenient
While there are several aftermarket products that can reduce the space inside you PAX 2 and PAX 3 ovens, the PAX 3 / PAX 2 – Half Pack Oven Lid provides a more convenient experience since the part that pushes the herbs closer together is integrated with the actual lid. No need to assemble several parts and pieces, just a streamlined procedure of packing your oven and capping it with the half pack oven lid.
Having this kind of additional accessory compared to those that need to be assembled isn't only more convenient but is also more practical. By having an integrated half pack oven lid, you're almost as sure that you are never going to lose any small metal parts. Instead of buying an accessory you know you might lose. Not only does this make reloading more tasking but it also makes it riskier. With metal pushers, you'd have to wait a specific amount of time before you can reload because you'd have to wait before the metal pushers cool down a bit as they may be too hot to touch. With the PAX 3 / PAX 2 – Half Pack Oven Lid, you can easily take it out as it's made from high-quality plastic. And even though it's made out of plastic, you're sure it won't rub on your materials even when exposed to heat.
Why Use An OEM Pusher?
The PAX 3 / PAX 2 – Half Pack Oven Lid is made from the same material as the original lids found on both the PAX 2 and PAX 3 models. That's saying a lot about its quality since the parts and components used on original PAX vaporizers are simply made to last. Having authentic and original parts allows you to match the quality of your vaporizer which ensures that you get to keep the integrity of the actual unit. Part of its benefits is that it's fitted and crafted under the exact specifications of each model since the pusher lid was made by PAX themselves.
What's in the box:
PAX 3 / PAX 2 - Half Pack Oven Lid (OEM - PAX Labs) Tips & Tricks
Get the best deal on PAX 3 / PAX 2 - Half Pack Oven Lid (OEM - PAX Labs) for sale online, visit VapeActive Coupons Page and get the best vaporizers for the best price. Check out our online vape discounts and deals, and because we're the best in the industry, we'll even match the sale price of any authorized reseller you can find.
QUESTIONS & ANSWERS
Have a Question?
Be the first to ask a question about this.
Ask a Question