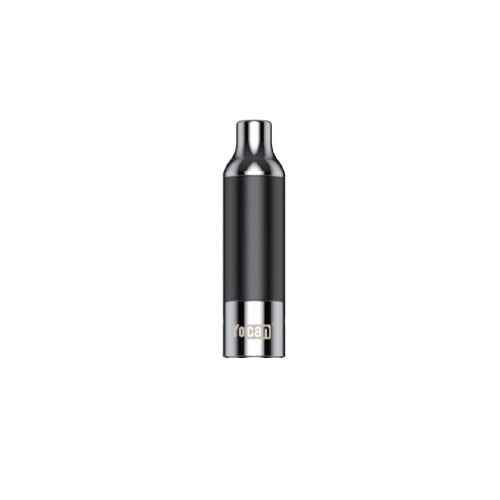 Frequently Bought Together
This item:

Yocan Evolve Atomizer

About the Yocan Evolve Atomizer  Made specifically for the Evolve V...

$19.99
About the Yocan Evolve Atomizer 
Made specifically for the Evolve Vaporizer, the Yocan Evolve Atomizer is outfitted with its iconic dual quartz atomizers and is wrapped around high-quality coils for reliable and efficient vaporization of your wax concentrates. The Yocan Evolve Atomizer can be connected to the Yocan Evolve Vaporizer via 510-threaded connections which make a secure and stable connection, especially when compared to those that use magnetic couplings. It's still relatively easy to use and provides that added layer of protection which makes sure the atomizer does not get knocked out of place when you bump your vaporizer or when you stash it inside your pocket.  
Another good reason to use the Yocan Evolve Atomizer with the Evolve Vaporizer is that it was made for it. It means that in terms of dimensional specifications, the Yocan Evolve Atomizer was made to create a perfect fit and a perfect connection with the Yocan Evolve Vaporizer. Made by the manufacturers themselves, you can enjoy the same level of quality and dependability you loved from the original atomizer that came out of the box with your vaporizer.  
The Yocan Evolve Atomizer brings out the best in your wax concentrates by making sure that it extracts all the active ingredients which make it an effective and efficient tool in your wax concentrate consumption. If you're using an Evolve Vaporizer from Yocan, make sure to grab a Yocan Evolve Atomizer now and always be ready to replace any used up and worn out atomizers.  
Wax Vaporization at Its Finest 
The Yocan Evolve Atomizer was designed and engineered for optimum wax vaporization. All the components and the parts used in manufacturing the Yocan Evolve Atomizer was selected in careful consideration as to how the Yocan Evolve Atomizer would function and perform under selected circumstances. These circumstances involve the heating and vaporization of wax concentrates and how it reacts to different levels of heat.  
The Yocan Evolve Atomizer uses quartz which is known in the industry for its ability to act as a conductor of heat. Other heating elements like ceramic take time to heat and, in a way, repel heat which creates and facilitates slower ramp-up times. The Yocan Evolve Atomizer, together with the quartz rods, ensures fast and reliable heating of your select wax concentrates. What this does is give you an almost on-demand response when vaping concentrates on-the-go. With the Yocan Evolve Atomizer, you can get reliable results even when you vape on your feet, something that's important for today's generation of consumers who are always on the move and are always active. The Yocan Evolve Atomizer is an atomizer that can keep up with your needs and with your active lifestyle.  
Another thing to love about the Yocan Evolve Atomizer is its overall durable build, you're sure to enjoy a lasting experience with the Yocan Evolve Atomizer. So, make sure to stock up on these replacement atomizers so you can have access to replacement parts when you need them.  
What's in the box: 
1 x 

Yocan

 Evolve Atomizer

 
Yocan Evolve Atomizer Tips & Tricks
Get the best deal on Yocan Evolve Atomizer for sale online, visit VapeActive Coupons Page and get the best vaporizers for the best price. Check out our online vape discounts and deals, and because we're the best in the industry, we'll even match the sale price of any authorized reseller you can find.
QUESTIONS & ANSWERS
Have a Question?
Be the first to ask a question about this.
Ask a Question
leak free
Love this atomizer I got myself two and I love it
better
better compared to others fun colors too! Matches all the devices