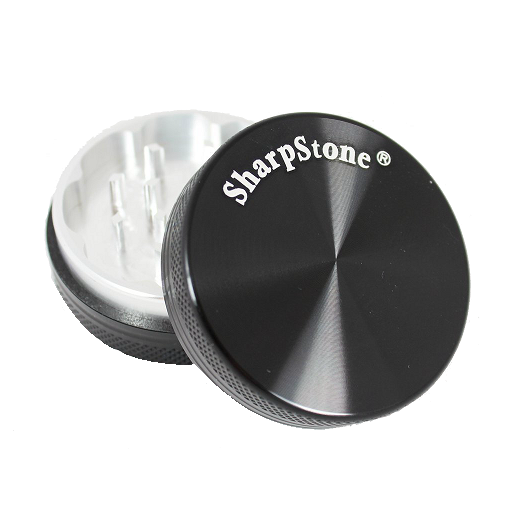 About the Sharpstone Hard Top - 2 Piece - (2.2 Inches)
If you're looking for a grinder that is designed discreetly and compact but with a sleek bring, then the Sharpstone Hard Top 2 Piece Grinder is your best bet. With its small size of just 2.2 inches, it gives you the convenience of having it portable as you can easily hide it in your pocket or even with a small pouch or a little space in your bag. This works perfectly with people who are on the go as you can just bring it anywhere you go and grind your perfectly fine ground herbs anytime. Its mechanism parts are held together by a premium neodymium magnets technology design making sure that it is spill-proof and easy to snap open and close when in use.
Aside from all its amazing features that herbalist would really love, it also comes with wonderful choices of colors that you can choose from depending on your mood and personality. Even with just having two pieces, it works well as same as the other grinders which delivers fresh and fine ground herbs. You can never go wrong with choosing the Sharpstone Hard Top 2 Piece grinder.
It is very easy to use and operate, all you have to do is load it up and do some quick twist and turns and you are all done.
What's in the box:
1 x Sharpstone Hard Top - 2 Piece
1 x Protective Pouch
1 x Pollen Scraper
SharpStone Grinder - 2 Piece - Hard Top (2.2") Tips & Tricks
Get the best deal on SharpStone Grinder - 2 Piece - Hard Top (2.2") for sale online, visit VapeActive Coupons Page and get the best vaporizers for the best price. Check out our online vape discounts and deals, and because we're the best in the industry, we'll even match the sale price of any authorized reseller you can find.
QUESTIONS & ANSWERS
Have a Question?
Be the first to ask a question about this.
Ask a Question