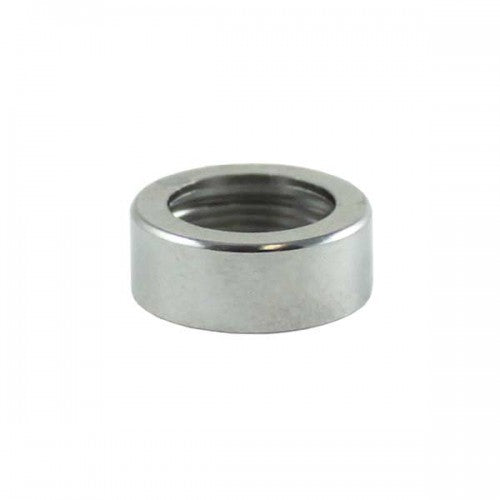 Frequently Bought Together
This item:

DaVinci Upper Chamber Cap

The DaVinci Upper Chamber Cap The DaVinci Upper Chamber Cap is a mu...

$5.95

DaVinci Screen Pack

About the DaVinci Screen Pack The DaVinci Screen Pack is used to fi...

$6.95
The DaVinci Upper Chamber Cap
The DaVinci Upper Chamber Cap is a must-have for all DaVinci vaporizer users. The DaVinci Upper Chamber Cap comes with a conveniently connected built-in screen and can easily be connected to the inner chamber of your DaVinci Vaporizer.
The Chamber Cap's integrated screens effectively sift and filter any finely ground material or any small and minuscule particle and prevent it from entering the vapor path.
Replacement Upper Chamber Caps
These replacement upper chamber caps are made to ensure that you'd always get a fresh session every time you take a hit from your DaVinci vape. That's why it's best to keep a few of these Upper Chamber Caps handy to make sure that you 'd have a spare to use any time you need to replace your DaVinci Upper Chamber Caps.
These DaVinci Upper Chamber Caps are easy to install and are easy to use. It's convenience at the palm of your hands.
Authentic And Original Replacement Piece
The DaVinci Upper Chamber Cap are original replacement pieces from DaVinci. They can assure that the parts and pieces are properly measured and will fit the specifications of the DaVinci Vaporizer. Instead of suffering from lose components made by third party manufacturers or making a makeshift chamber cap, it's still best to use an original replacement part from DaVinci.
What's in the box:
1 x DaVinci Upper Chamber Cap
DaVinci Upper Chamber Cap Tips & Tricks
Get the best deal on DaVinci Upper Chamber Cap for sale online, visit VapeActive Coupons Page and get the best vaporizers for the best price. Check out our online vape discounts and deals, and because we're the best in the industry, we'll even match the sale price of any authorized reseller you can find.
QUESTIONS & ANSWERS
Have a Question?
Be the first to ask a question about this.
Ask a Question