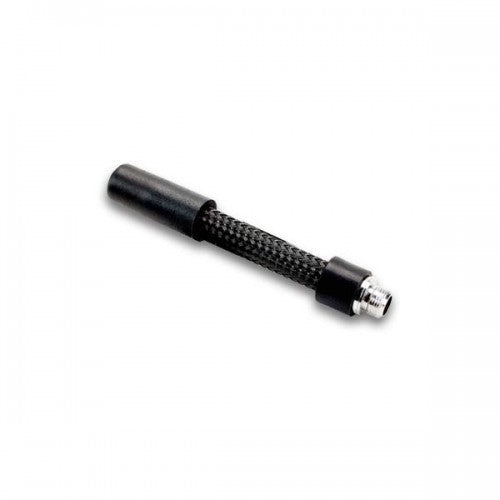 Frequently Bought Together
This item:

DaVinci Flexi-Straw (Short)

About the DaVinci Flexi-Straw (Short) A new and unconventional mean...

$14.95
About the DaVinci Flexi-Straw (Short)
A new and unconventional means of drawing and pulling from your vaporizer, the DaVinci Flexi-Straw is an essential accessory for people who want to enjoy a clean and an ambidextrous vaping experience while keeping their sessions subtle and discreet.
If you're a fan of the DaVinci vaporizer, this accessory is simply a must-have.
Flexibility and Versatility
The DaVinci Flexi-Straw is the epitome of a flexible and versatile vape accessory. First of all, it's unquestionable flexible given that it can bend either any direction where you want to vape. Second, it allows for an adaptable means of vaping your favorite material since you won't have to follow the vaporizer in terms of assuming a certain position when vaping.
Unlike other vaporizer mouthpieces, the DaVinci Flexi-Straw can be used either if you're a lefty or a righty. The actual mouthpiece on the straw is made from soft but durable silicone plastic while the actual straw is made out of woven carbon fiber allowing it to stand upright even if it gets bumped or thumped. It has a 510 threaded end which means that it connects effortlessly and once it's in place, it won't come off very easily. Furthermore, because of its length, the DaVinci Flexi-Straw is a discreet vaporizer mouthpiece that enables low-key vaping even when you're out and about. The DaVinci Flexi-Straw is extended just enough that it allows the vapor to travel to a certain degree that it cools itself down and breaks any impurities leaving the vapors cool and smooth.
Why Keeping Spare Flexi-Straws Is Important
Like any other vaporizer component, vape users may sometimes lose their DaVinci Flexi-Straw because of its small and compact size. We're not saying that it being small is its pitfall, it's simply that because of its short length and seemingly discreet color, the DaVinci Flexi-Straw is something you'll have a hard time looking for should you drop it down the floor.
Having extra DaVinci Flexi-Straws is important, especially in these events that you simply can't lose a mouthpiece. Not only when losing a mouthpiece is keeping one important but also when you get into large group sessions where everyone simply just wants to try your DaVinci vape. Because the DaVinci vaporizer is capable of pass-through charging, it's simply inevitable to use it longer than one would use the average portable vaporizer. After every group session, its best to change your mouthpiece to keep your sessions fresh and safe. If you can't replace it, you can clean it by submerging it into a solution of warm water and alcohol. Get the best accessory only from DaVinci.
What's in the box:
1 x DaVinci Flexi-Straw (Short)
DaVinci Flexi-Straw (Short) Tips & Tricks
Get the best deal on DaVinci Flexi-Straw (Short) for sale online, visit VapeActive Coupons Page and get the best vaporizers for the best price. Check out our online vape discounts and deals, and because we're the best in the industry, we'll even match the sale price of any authorized reseller you can find.
QUESTIONS & ANSWERS
Have a Question?
Be the first to ask a question about this.
Ask a Question