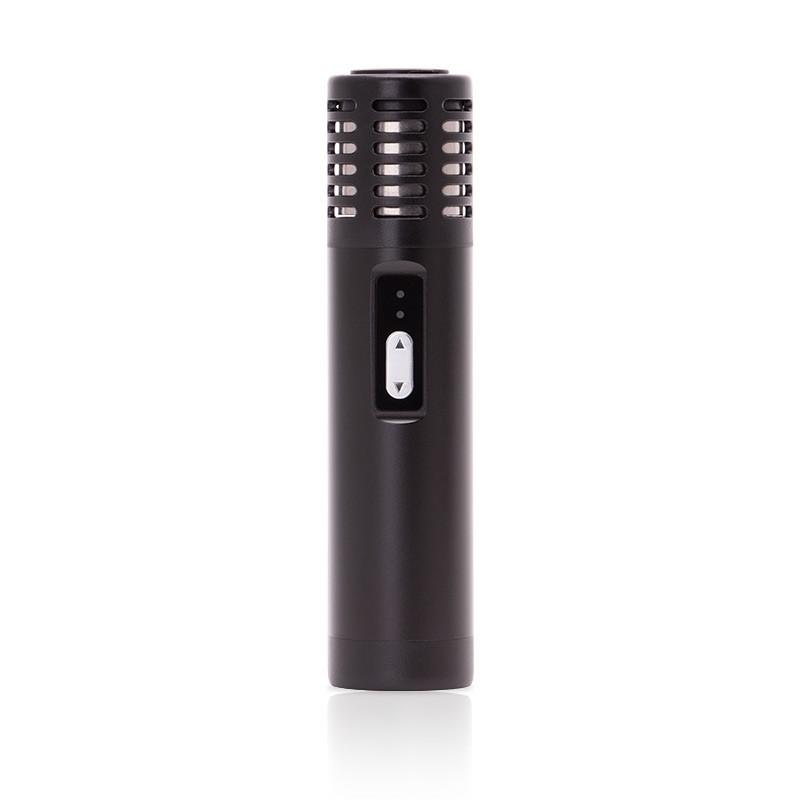 Frequently Bought Together
About the Arizer Air Vaporizer
With the success of Arizer's Solo device, the company has created another innovative product that will change the way you view a vaporizer. Introducing, the Arizer Air Vaporizer - a powerful vaporizing device packed in a portable and sleek design. It's also lightweight, so you can say goodbye to the hefty and heavy feeling while you are out and about with your friends.
Charge or Replace - or Both?
The Arizer Air's unique feature is its battery. Unlike other portable vaporizers in the market, this beautiful device comes with a high-quality rechargeable and interchangeable batteries. After an hour of continuous use per charge, you can simply recharge, or if you have a spare, you can remove the old one and replace it with your spare battery. To make things even better, you can use the unit while it's charging! This makes the Air perfect for people on-the-go who have had it with recharging their unit often.
Sleek and Pocket-Friendly Design
Measuring only 122 millimeters in height and 29 millimeters in diameter, this device's compact design lets you bring it wherever you go without the bulk in your pocket. It can also fit inside the palm of your hand, giving you the power to hit discreetly. Its solid shell protects the device from wear and tear on the outside, and a solid foundation surrounding the ceramic oven protects it on the inside. These features all in all are what makes this a portable and durable device.
Five-Heat Temperature Settings
The Arizer Air Vaporizer features 5-heat temperature settings which help its users identify the right level of heat for their desired vapor. It is also equipped with a 1-2-minute warm-up time for you to use it quickly. Aside from that, this device also features a built-in automatic shut-off safety setting after 10 minutes of use. There's no need to worry about your battery being used up or your favorite herb being burned because of this helpful feature.
You can choose from these five temperature presets:
Level 1 (Blue) - 180°C / 356°F
Level 2 (White) - 190°C / 374°F
Level 3 (Green) - 200°C / 392°F
Level 4 (Orange) - 205°C / 401°F
Level 5 (Red) - 210°C / 410°F
Accessorize It
This device is compatible with a wide assortment of parts and accessories, which lets you customize your experience with it. From dual-battery chargers to carrying cases, this unit's accessories will help you be ready for any unexpected situation that might occur.
Adding those accessories to the already-exceptional features of the Arizer Air Vaporizer make the device the perfect one to use whenever and wherever you need a dry herb fix. Just load up your favorite herb into the device, adjust the temperature to suit your preference, wait for a minute or two, and enjoy smooth, quality, and flavorful vapor experience.
How It Works
The Air Vaporizer is a pretty straightforward device to use. It has one button with 3 functions. If you need to switch the device on or off, simply hold the button down to 3 seconds. The unit will beep to inform you that it's about to turn on or off.
To adjust the temperature of the device, just press the top button to increase, while pressing the down button will decrease it. Just like what is mentioned in the temperature control part, the LED light changes its color to indicate the change in temperature. The light will flash until the unit has heated to your preferred temperature. Once it is fully heated, you can load your herb into the stem, turn the unit upside down, and place it fully on the stem before you flip it back. When it's done, you can start enjoying the flavorful experience this device has to offer!
What's In The Box:
1 x Arizer Air Vaporizer
1 x Battery Charger with Adapter
1 x Glass Aromatherapy Dish
2 x Glass Aroma Stems
1 x Stir Tool
1 x Case
Arizer Air Vaporizer Tips & Tricks
How to operate the Arizer Air Vaporizer:
The Arizer Air Vaporizer is a portable dry herb vaporizer that features high-quality vaporization of your select herbal and botanical blends. Each Arizer Air Vaporizer uses a high-grade glass stem to ensure that the vapors will have a long path to travel and cool down and that no other component of the Arizer Air Vaporizer itself can affect the overall quality of the vapors in terms of flavor and purity. The Arizer Air Vaporizer uses a ceramic oven coupled with a temperature-controlled unit as well as removable and rechargeable batteries. To get the best experience while using the Arizer Air Vaporizer here are some tips and tricks you can follow.
Sterilize your vaporizer.
One good practice, when using and operating a vaporizer for the first time, is to sterilize it. Sterilization gets rid of any kind of irritant that might have made its way on the vaporizer chamber during the time it was manufactured. It also eliminates a slew of impurities that might affect the overall quality of the herbs let alone the quality of your sessions.
Fully charge your batteries.
When using a portable vaporizer, it's always best to secure a fully charged battery before use. This will allow the vaporizer to give you its full potential as a low and failing battery will sometimes cause a portable vaporizer to show significant drops in performance. Always charge your battery before use.
Use the charger that came with the vaporizer.
The Arizer Air Vaporizer comes with a dedicated battery charger and adapter. Make sure to use only the charging paraphernalia included on the packaging since other battery chargers might have different specifications which may affect the battery over time causing it to have a major decrease in battery life or something much worse – bloating and venting. Also, make sure not to overcharge your batteries and do not leave the batteries charging overnight as too much charge will certainly damage the battery and decrease its overall lifespan.
Clean your vaporizer regularly.
One way to keep your dry herb vaporizer working in good condition is by keeping it clean all the time. By making sure that your Arizer Air Vaporizer is always clean and free of any dirt or material buildup, you're preventing many kinds of issues from happening. Smudges and dirt developed from both the outside and the inside of the vaporizer can significantly impact how it performs. Too much buildup on the chamber can cause bacteria development and may cause you to get sick. Resin on the vapor path can clog the vaporizer and cause it to produce less vapor.
Be careful with the glass mouthpiece.
The mouthpiece is made from glass, and it can get hot quickly. Be careful in handling the glass mouthpiece so that you won't get yourself burned or cause you to drop the mouthpiece and break it. Allow the mouthpiece to cool after successive use before you handle the mouthpiece.
Get the best deal on Arizer Air Vaporizer for sale online, visit VapeActive Coupons Page and get the best vaporizers for the best price. Check out our online vape discounts and deals, and because we're the best in the industry, we'll even match the sale price of any authorized reseller you can find.
QUESTIONS & ANSWERS
Have a Question?
Be the first to ask a question about this.
Ask a Question
Amazing product
like this better than the arizer air II its still more efficient and dsicreet
Great deal
perfect for newbies like me
So far
So far it works well for me
Yasssss
excited for this one just got mine yesterday! Will explore today and write tomorrow my initial thoughts about the performance. As for the store I'll give it 5 stars simply bec of the smooth transaction and fast shipping.
SUPER EFFICIENT
This amazes me so much! How?