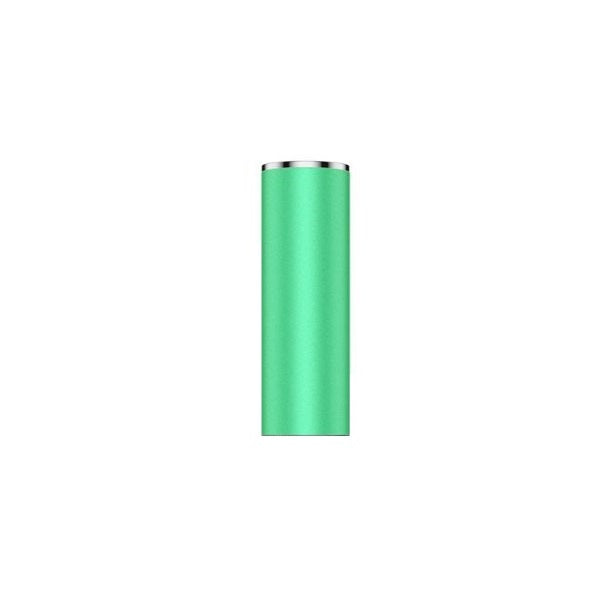 About the Yocan Torch 2020 Battery
An official battery replacement for the Yocan Torch 2020 eNail, the Yocan Torch 2020 Battery offers a powerful capacity and secure 510-threaded connections allowing you to safely seat the battery on the device's main body. Because it uses a 510-threaded design, removing and replacing the battery is made simple and easy that even a beginner with no experience whatsoever in using vaporizers can easily replace the battery should there be any issues with the original battery that came with the unit. On that note, buying replacement batteries like the Yocan Torch 2020 Battery allows you to enjoy long vaping sessions without ever potentially having to recharge the battery. This means you can take the portable domeless eNail with you and enjoy lasting sessions while paired with a water pipe. Just make sure to bring with you pre-charged Yocan Torch 2020 Batteries when you plan to use your eNail when you're out and about.
Should there be a need to recharge the battery, you can do so seamlessly and conveniently with the use of its inclusive USB charging cable. Because the battery recharges using USB technology, you can just as easily juice it up without having to search for a wall outlet. That's because you can recharge the Yocan Torch 2020 Battery using a desktop computer or a laptop computer making it a great battery to have whether you're at home or when you're out and about. It's perfect and is the only official replacement battery for the 2020 Yocan Torch. Make sure to get yours now only here at the home of premium vaporizers, VapeActive.
Simple Use and Operation
The Yocan Torch 2020 Battery is not only simple and straightforward in terms of connecting it to the main body but also when it comes to actually use it. In classic Yocan fashion, the battery sports only one button used to control the device. It's where you get to turn the battery on, power it off, and trigger the heating element to start your sessions. Instead of having to go through several steps just so you can get dabbing, the battery itself was designed and engineered to make the process simple and easy making this replacement battery best suited not only for advanced consumers but also for beginners who are just starting to try wax concentrates. While most eNails may prove to be daunting, the Yocan Torch 2020 Battery makes it so that novices will feel comfortable and confident using the latest portable eNail from Yocan.
To complement this simplicity in using the battery, the developers at Yocan designed it to have a 15-second burst of heating so you can always enjoy the best results without having to hold down the power button. This means that the Yocan Torch 2020 Battery provides consumers a hands-free experience when dabbing their select wax concentrates. It's arguably the ultimate when it comes to convenience making this replacement battery a must-have for anyone using the Yocan Torch 2020 eNail. Make sure to grab yours now.
What's in the box:
1 x Yocan Torch 2020 Battery
Yocan Torch 2020 Battery Tips & Tricks
Get the best deal on Yocan Torch 2020 Battery for sale online, visit VapeActive Coupons Page and get the best vaporizers for the best price. Check out our online vape discounts and deals, and because we're the best in the industry, we'll even match the sale price of any authorized reseller you can find.
QUESTIONS & ANSWERS
Have a Question?
Be the first to ask a question about this.
Ask a Question