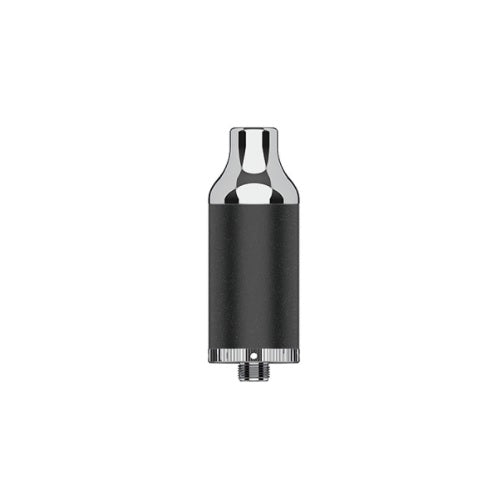 Frequently Bought Together
This item:

Yocan Evolve Plus Atomizer

About the Yocan Evolve Plus Atomizer  The Yocan Evolve Plus Atomize...

$23.99
About the Yocan Evolve Plus Atomizer 
The Yocan Evolve Plus Atomizer is an atomizer kit made especially for the Yocan Evolve Plus Vaporizer. The Yocan Evolve Plus Atomizer is outfitted with Yocan's dual quartz coil technology. This heating element assures that you get on-demand results that give significant results. Each Yocan Evolve Plus Atomizer gives you the quality you learned to love with every purchase of your favorite Yocan product. Instead of having to wait seconds to get your atomizer to ramp up, you can rely on the Yocan Evolve Plus Atomizer to give you phenomenal vapors as fast as possible. The secret lies in Yocan's quartz heating elements.  
Quartz is a great conductor of heat. This gives the Yocan Evolve Plus Atomizer the ability to ramp up real fast as quartz makes a good catalyst for heat, especially when compared to ceramic and titanium. The Yocan Evolve Plus Atomizer makes for a great atomizer not only because you'd like to stock up on replacement atomizers but also because you'd like to have a reliable and a dependable atomizer for your on-the-go wax concentrate consumption. Quartz is also inert which means that it will not cause the actual heating element to break and crack keeping the actual integrity of your wax concentrates. This ensures that you get to inhale only the purest and the cleanest vapors from your select extracts. The Yocan Evolve Plus Atomizer is great not only for consumers who want to enjoy concentrates for recreational purposes but also for those wanting to use wax concentrates to help them recover from medical conditions.  
Make sure to get your Yocan Evolve Plus Atomizers now!  
Reliable and Dependable 
The Yocan Evolve Plus Atomizer is a dependable and a reliable wax concentrate atomizer. It has everything you'd need from the actual heating element to the mouthpiece making it the perfect replacement kit for those who have lost or have broken their Evolve Plus Atomizers. Apart from using the most durable and hard-wearing materials, the Yocan Evolve Plus Atomizer was also designed in a way to make each connection a reliable one. The Yocan Evolve Plus Atomizer is outfitted with a 510-threaded connection. Compared to atomizers that use magnetic connections, threaded atomizers give of a more stable and a more reliable connection from the battery to the heating element. This means that you can get a more stable flow of power and a more reliable performance compared to having to use an atomizer kit that can be connected using magnets. It's true that magnets are more convenient but when it comes to the topic of reliability, 510-threaded connections are your top choice. 
The 510-threaded connections are also dependable since you won't have to worry about the mouthpiece atomizer kit getting knocked off the battery easily. The 510-threaded links give the Yocan Evolve Plus Atomizer a foundation that's as solid as a rock. For those who use their vaporizers as a means to consume medicinal wax concentrates, the Yocan Evolve Plus Atomizer is a solid choice.  
What's in the box: 
1 x 

Yocan

 Evolve Plus Atomizer 

 
Yocan Evolve Plus Atomizer Tips & Tricks
Get the best deal on Yocan Evolve Plus Atomizer for sale online, visit VapeActive Coupons Page and get the best vaporizers for the best price. Check out our online vape discounts and deals, and because we're the best in the industry, we'll even match the sale price of any authorized reseller you can find.
QUESTIONS & ANSWERS
Have a Question?
Be the first to ask a question about this.
Ask a Question