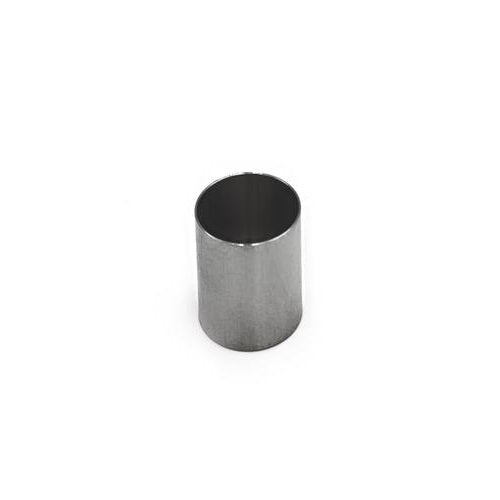 About the Source Versa Titanium Bucket
The Source Versa Titanium Bucket is a specially designed accessory for use with the Source Orb Versa Vaporizer. Made with high-grade titanium, the Source Versa Titanium Bucket allows superior vaporization of your select wax concentrates and brings out the flavor of your extracts especially when used with medium heat in the Source Orb Versa. Titanium has been used in the vaporizer industry as a heating element because of its ability to offer a balanced result in terms of vapor production, vapor density, flavor retention, and potency. While other buckets or heating elements are end to end extremes. Titanium is one of the safest materials to vape with and does not have any toxic chemical reactions when exposed even to extreme heat. That said, titanium has seen wide use in the medical industry as titanium is a common material used for body implants because it's a type of metal where the human body does not have any immune or inflammatory reactions to making it the ideal bucket to use for your Source Versa Atomizer.
The Source Versa Titanium Bucket is one of the best options for consumers who like to have a balanced production of vapor and flavor. It's also a good option for beginners who have just started using their Source Orb Versa eRigs because it tends to give you the best effects the Source Orb Versa Vaporizer has to offer. If you're using the Source Orb Versa, the Source Versa Titanium Bucket is a must-have and is perfect for consumers of various experience levels.
Replacement Titanium Buckets
The Source Versa Titanium Bucket is the best and is also the only titanium bucket for your Source Versa Atomizer. These replacement buckets allow you to replace your buckets when you've lost them or simply when they need to be replaced. It's not that these parts are weak but because they're significantly small, they can be easy to lose. This may happen when you're cleaning your Source Orb Versa for maintenance. Keeping a few Source Versa Titanium Bucket in your arsenal will leave you with a few buckets to use on the fly. Instead of having to head down to your local headshop to buy replacement buckets, having them close to you allows you to continue vaping sessions when you need it the most. Also, replacing your titanium buckets occasionally allows you to experience fresh vaping sessions without the aftertaste of old and even sometimes burnt wax concentrates. So, make sure to keep a few of them in stock since you'll never know when you need them replaced.
For long-lasting sessions with a balanced output of flavor and vapor potency grab the Source Versa Titanium Bucket. This bucket measures 15mm and is just the right amount to handle large dabs especially if you're someone who is fond of fat clouds of vapors with a high tolerance to wax concentrates. You can load generous amounts of dabs with the Source Versa Titanium Bucket so make sure to grab one now!
What's in the box:
1 x Source Versa Titanium Bucket
Source Versa Titanium Bucket Tips & Tricks
Get the best deal on Source Versa Titanium Bucket for sale online, visit VapeActive Coupons Page and get the best vaporizers for the best price. Check out our online vape discounts and deals, and because we're the best in the industry, we'll even match the sale price of any authorized reseller you can find.
QUESTIONS & ANSWERS
Have a Question?
Be the first to ask a question about this.
Ask a Question