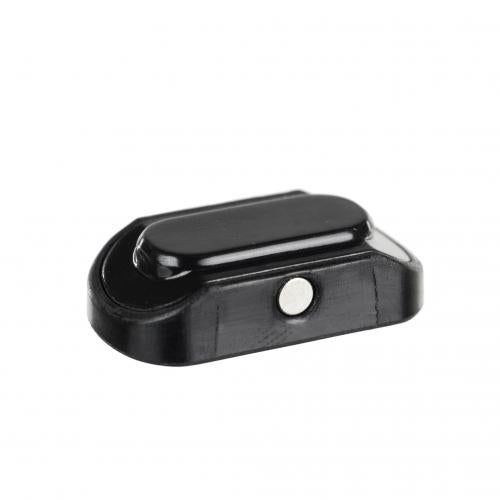 Frequently Bought Together
This item:

PAX Oven Lid

About the PAX Oven Lid The PAX Oven Lid is a replacement oven lid f...

$12.99

PAX Cleaning Kit

About the PAX Cleaning Kit Cleaning is now a breeze with the PAX Cl...

$14.99
About the PAX Oven Lid
The PAX Oven Lid is a replacement oven lid for your PAX vaporizer. It's made out of the same high-quality material like the ones included on the original packaging of your PAX vaporizer. These oven lids are the standard full-oven capacity that lets you load larger quantities of ground materials on your PAX vaporizer. PAX Oven Lids allow easy and convenient use, these oven lids are connected by strong neodymium magnets instead of threaded attachments allowing you convenient and easy operation.
The PAX Oven Lid ensures that your materials stay where they are, the PAX Oven Lid stays in place and will not be knocked loose even when you keep your PAX vaporizer inside a bag or your pocket. It's the best and the only oven cover for your PAX vape. Made by PAX Labs, these oven lids follow the same exact specification of your PAX vaporizer ensuring a perfect fit and the best quality.
Easy To Use and Keeps Materials In Place
The PAX Oven Lid is arguably the most convenient and straightforward component of the PAX vaporizer. Like most of PAX's parts, the PAX Oven Lid uses thread-less connections and offers a seamless experience by bringing together the elements of practicality and functionality. No other portable vaporizer has been this simple and easy to use.
The PAX Oven Lid is a sub-flush lid which means that you have to push it or press it down on one end once it's placed atop the oven to ensure a tight fit. Likewise, it needs to be pressed and lifted on one end to remove it. This design is imperative since a sub-flush seal ensures that you're always aware of how the lid is fitted. You won't have to worry about dropping or losing the lid even when the oven is packed with full of material, the lid won't drop and the contents of the oven won't spill inside and over your pocket. This means that you won't risk wasting materials with the PAX Oven Lid.
Best for Users with High Tolerance
The PAX Oven Lid is a full-sized oven lid and allows one to pack the PAX oven with a hefty amount of material. By using this original and standard sized oven lid, you can enjoy the full capacity of the PAX oven. This is best for people with high tolerance and for consumers that like to participate and bring their PAX vaporizers over for group sessions. Packing a full-sized oven allows you to enjoy longer vaping sessions without the need for frequent reloading.
WHAT'S IN THE BOX:
PAX Oven Lid Tips & Tricks
Get the best deal on PAX Oven Lid for sale online, visit VapeActive Coupons Page and get the best vaporizers for the best price. Check out our online vape discounts and deals, and because we're the best in the industry, we'll even match the sale price of any authorized reseller you can find.
QUESTIONS & ANSWERS
Have a Question?
Be the first to ask a question about this.
Ask a Question
The real deal
don't buy aftermarket, buy this