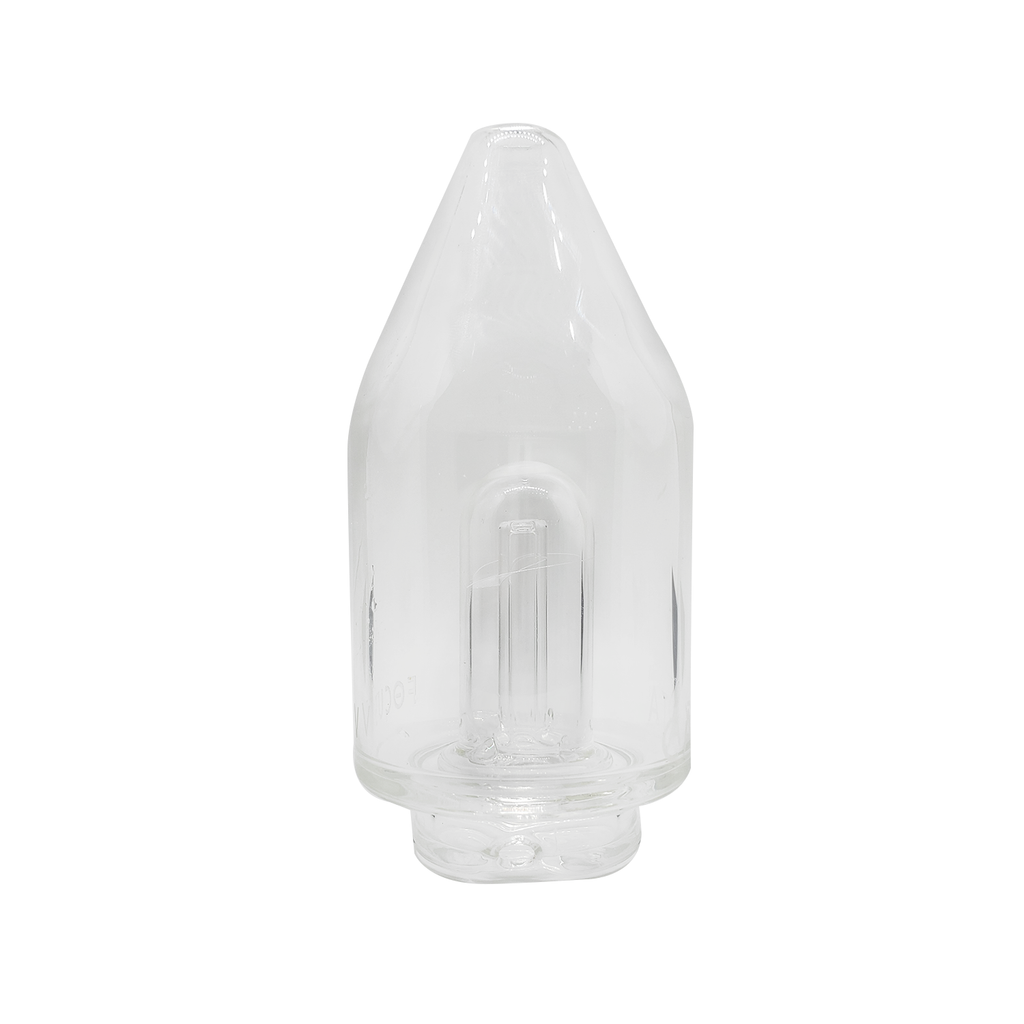 Frequently Bought Together
About the Carta Replacement Glass Top
One of the main advantages of using the Focus V Carta Vape Rig is its ability to provide consumers with moisture conditioned vapors. This has been made possible because of the Carta Replacement Glass Top, this water bubbler attachment was designed and engineered to provide consumers with smooth draws and cooler vapor production even when compared to other vaporizers that vaporize herbs and concentrates. The Carta Replacement Glass Top is made using only the finest materials available on the market today. The raw materials used are sourced only from reliable companies to ensure utmost reliability and dependability even after the raw material has been made to a finished product. The Carta Replacement Glass Top is just one of the few customizable glass top attachments for the Focus V Carta Vape Rig, it lets you get the most out of your materials while still enjoying a smooth vaping session. The Carta Replacement Glass Top is such an essential part of the Focus V Carta Vape Rig that it's one of the main components which gives the Carta Vape Rig its unique characteristics.
The Carta Replacement Glass Top creates an environment for the vapor to be conditioned and also to be filtered. By allowing the vapors to pass through water, minor irritants that might cause you to cough during sessions irritating your throat and your lungs are efficiently sifted and are filtered through the water producing only the best tasting vapors that are clean and pure.
World-Class Vaporization
The Focus V Carta Vape Rig is a portable dab rig designed for top-tier vaporization at the most affordable amount. It's all thanks to the Carta Replacement Glass Top which allows top-shelf results through superior filtration. This is best for consumers who use their vaporizers for medical purposes. Imagine using wax concentrates and herbs for your medication but still, get the irritants and the harmful ingredients and chemicals when you consume it traditionally. The Focus V Carta Vape Rig is set to change just all that by giving you world-class water filtered vapors.
Each Carta Replacement Glass Top is made with superior craftsmanship by workers who pay serious attention to detail and with respect to the materials their working with and their craft. This is why you can see that all Carta Replacement Glass Top pieces are made to perfection never compromising performance from their quality of work. Focus V Products ensures that each Carta Replacement Glass Top unit meets Focus V Products standards and specification. They know that the quality of a product speaks for the brand itself and nothing more will initiate brand stability than a reliable and dependable product.
While the principle behind vape water filtration looks complicated, the actual operation and usage of the Carta Replacement Glass Top are fairly easy. It fits conveniently on the Focus V Carta Vape Rig battery without any need of a tool. There's no need to prepare it for installation, simply connect the Carta Replacement Glass Top to the battery.
Make sure you always carry and keep a Carta Replacement Glass Top in your vaporizer arsenal, not that this replacement piece is easy to break, but because you'll never know when you'll be needing one.
What's in the box:
1 x Carta Replacement Glass Top
Carta Replacement Glass Top Tips & Tricks
Get the best deal on Carta Replacement Glass Top for sale online, visit VapeActive Coupons Page and get the best vaporizers for the best price. Check out our online vape discounts and deals, and because we're the best in the industry, we'll even match the sale price of any authorized reseller you can find.
QUESTIONS & ANSWERS
Have a Question?
Be the first to ask a question about this.
Ask a Question
Fast shipping
Recently broke my glass and no where I looked had the individual glass for sale. I looked online and other shops had it but they were charging way too much for shipping. I luckily found it at VapeAcive and with a great shipping price. It came super fast, I believe the next day after I ordered it!! So happy I can finally use it
Good good good and fast!!!
Great product
official carta top, great price and fast shipping.
I love this store
I keep finding more cool stuff for my Carta that I never knew I needed like that Spinner top. I am gonna get that next and some more Terp Pearls.
Solid
I broke my Carta glass top and got a new one. I wish I thought about the color tho. I would have gotten a color glass top if I thought about it. Mine before was all black. So I may order another one.