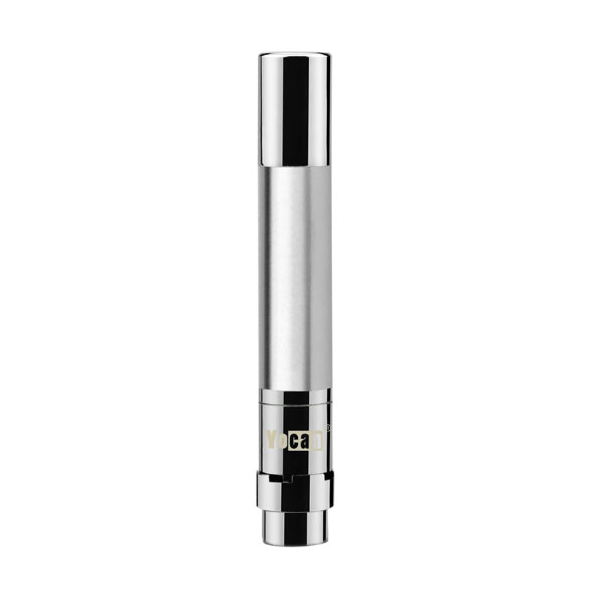 About The Yocan Flick Atomizer 
Arguably one of the smartest innovations in the vaporizer industry, the Yocan Flick Atomizer from Yocan is a perfect atomizer piece for those wanting to use a convenient and compact receptacle for their favorite wax concentrates and essential thick oils.  The Yocan Flick Atomizer is made from some of the best materials available on the market today with both options having been designed and engineered for optimum vaporization of each material each atomizer is dedicated for.  
Consumers have two options when using the Yocan Flick Atomizer, they can use a wax concentrate atomizer and a thick oil atomizer. The wax concentrate atomizer is made to vaporize harder extracts like wax, budder, and shatter while the thick oil option can be used with most infused and essential thick oils. They are made convenient to use with magnetic connections making them perfect for people who are always on-the-go. The Yocan Flick Atomizer is seemingly made with the active vape user in mind as the Yocan Flick Vaporizer itself has been designed who want and need to consume wax and thick oils while on their feet.  
The Yocan Flick Atomizers are great for professionals and medical consumers who simply can't let a moment pass without them getting their medication and getting lifted. They make for functional and practical atomizers because of how well they're designed and how well they're made. While the average wax and thick oil atomizer have consumers deal with a lot of steps during assembly and operation, the Yocan Flick Atomizer ensures that you'll enjoy your time using it.  
Made for Convenient Use 
The Yocan Flick Atomizer was made for fast and easy access either when reloading or when cleaning the atomizer. The Yocan Flick Atomizer uses a magnetic connection which allows its users to enjoy easy removal and replacement especially when used on-the-go. The magnets provide the atomizers a strong clutch on the battery but do not create an overly strong magnetic connection that the atomizers are hard to pull out from the battery. This way the magnetic connections on the Yocan Flick Atomizer creates a perfect balance and environment where one can be assured of a dependable atomizer that won't fall off the battery and one that's easy to remove and replace should you need to access it while you're out and about.  
The Yocan Flick Atomizer also comes in two options. There's a wax concentrate atomizer with a resistance of 1.0 ohms and a thick oil atomizer with a resistance of 1.8 ohms. The wax concentrate atomizer is outfitted with a quartz rod that can easily and cleanly vaporize your select concentrates. It's made with a solid tube which discreetly hides the materials in it. The Thick oil atomizer, on the other hand, uses a more transparent glass for its thick oil container so you can easily check and monitor the amount of wax concentrate inside the atomizer. This prevents issues like burnt coils because you've been hitting on an empty atomizer.  
What's in the box:  
Yocan Flick Atomizer Thick Oil Or Thin Oil 

(Quantity depends on your selection above)

 

*Magnet not Included

 
Yocan Flick Atomizer Tips & Tricks
Get the best deal on Yocan Flick Atomizer for sale online, visit VapeActive Coupons Page and get the best vaporizers for the best price. Check out our online vape discounts and deals, and because we're the best in the industry, we'll even match the sale price of any authorized reseller you can find.
QUESTIONS & ANSWERS
Have a Question?
Be the first to ask a question about this.
Ask a Question