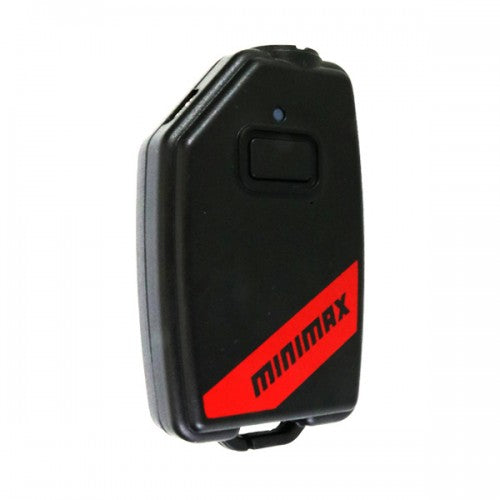 About the HoneyStick MiniMax FOB Vaporizer
The HoneyStick MiniMax FOB Vaporizer is made with a wonderful design plus a fantastic portability feature that will surely attract most vaporizer users in the vape community market. This state of the art portable e-juice vaporizer is built with a Car Key Design that is as stealth as it should be with a fun looking body that adds to how amazing The HoneyStick Creators make their vaporizers at its best. It is also very easy to use as there are no extra features that would complicate your use. As easy as 1, 2, and 3, you can have your daily casual vape session with ease.
Fun Design
Who would have thought that using a Car Key Design for your portable e-juice vaporizer would look fantastic while you boast it to your friends and flaunt it in public? The creative minds of HoneyStick thought of it when creating the MiniMax FOB Vaporizer for its patronizers. HoneyStick is known for stylishly looking vapes that not only delivers the maximum potential of a portable vaporizer but is also very stylish to use. This is best for people who look for a vaporizer that can be catchy in the attention of its very unique design.
Portability
The body is made out of the inspiration of a Car Key that is well known to have portability bring as you can and you should always bring it anywhere. It is very lightweight and is the best handheld portable vaporizer because of its stealth and compact body. This is no doubt very ideal for people who are on a daily busy schedule and who are always on the go. As this device is a grab and go vaporizer, you can just fill in your tank (sold separately) with your desired juice and you can already have it started to extract your chosen filling. Press, inhale and puff. That easy!
Long lasting battery
With a powerful 500mAh Battery, The HoneyStick MiniMax FOB Vaporizer can surely bring you a maximum potential with a long-lasting battery that could last you enough battery for an uncut session of your daily e-juice experience. You don't need to worry about a disrupted session as you use your pen vape unlike some that need you to have your portable vaporizer recharged during an intense vaping moment.
Best for any E-Juice
Make way for the best vaporizer that could give your scent-chaser and flavor-seeker self a choice. The HoneyStick MiniMax FOB Vaporizer ensures that it can cater any e-juice you may choose depending on your mood as it works perfectly with any e-juice filling of your selection. Whether you go with the sweet strawberry flavor or a kid like bring of the bubble gum flavor or just a simple but enticing apple flavor, all of it can be used with the all-new The HoneyStick MiniMax FOB Vaporizer.
With a very affordable price, you definitely want to choose this portable vaporizer at it gives value to your budget. An amazing vaporizer without breaking the bank.
WHAT'S IN THE BOX:
1 x HoneyStick MiniMax FOB Vaporizer
1 x Micro USB Charger
HoneyStick MiniMax FOB Vaporizer Tips & Tricks
Get the best deal on HoneyStick MiniMax FOB Vaporizer for sale online, visit VapeActive Coupons Page and get the best vaporizers for the best price. Check out our online vape discounts and deals, and because we're the best in the industry, we'll even match the sale price of any authorized reseller you can find.
QUESTIONS & ANSWERS
Have a Question?
Be the first to ask a question about this.
Ask a Question
That was fast!
Kudos for the quick shipping! Awesome product!
Like like like
Portable really! Plus its compact and very easy to use. I bring it everywhere I go. I always recommend it. So happy.