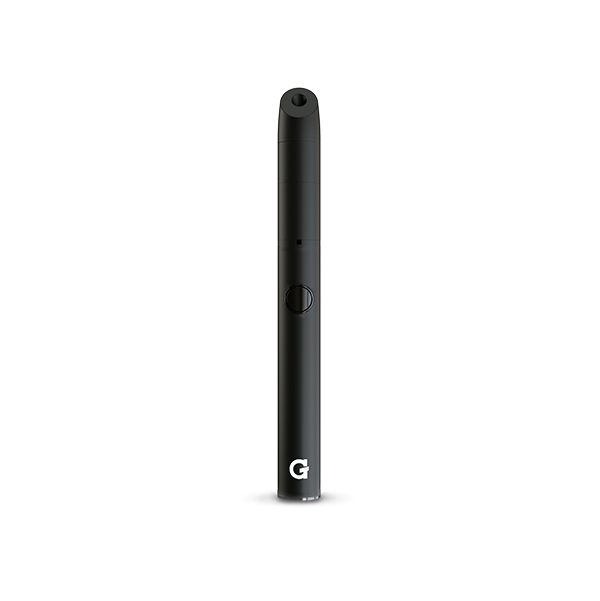 About The G Pen Nova LXE Vaporizer
From the makers of the highly acclaimed vaporizers like the G Pen Elite and the G Pen Pro comes a compact but functional dab pen. The G Pen Nova LXE Vaporizer is Grenco Science's latest offering and is one of the industry's most portable and practical wax pen vaporizers to date. The G Pen Nova LXE Vaporizer is small and as sleek, it has a certain dynamic to it that says the device itself is built to be taken and used on-the-go. It's the ideal tool for consumers who are always on their feet but want to enjoy a premium vaping experience without having to sacrifice performance for portability.
The G Pen Nova LXE Vaporizer boats a battery with three preset temperature settings, and a 650mAh capacity. Both these features ensure that you will always have enough firepower for more than just casual use. What's more, is that these preset temperature settings are designed and are calibrated so you can get the best vaping experience for your wax concentrates, you will have the liberty of toggling between these temperature profiles depending on how you want your materials to affect your sessions. You'll also enjoy the extended draw mode from the G Pen Nova LXE Vaporizer which allows you to take in more vapors without having to hold down the power button. Another feature we're sure you'd like in the G Pen Nova LXE Vaporizer is the removable dab tool which allows you to pick concentrates from your jar and dip it straight to the chamber, all without the need of a dab tool. Plus, the G Pen Nova LXE Vaporizer is a 510-threaded vaporizer which means that it can work with other 510 threaded tanks so you can use a wide variety of attachments with your one-of-a-kind dab tool, but of course, who would want to trade the experience of dabbing from a full ceramic bowl? It delivers pure and flavorful vapors – the likes you'll never get from a standard 510 threaded tank.
All these and more is what the G Pen Nova LXE Vaporizer has to offer. Make sure to grab yours now and enjoy the difference of using a premium dab pen from one of the best manufacturers in the industry.
Patented "Check Ball" Air Flow
By nature, dab pens are conduction vaporizers because they heat up wax concentrates on a contact surface. This allows them to direct the heat to a targeted area that will work efficiently in vaporizing your materials. This technology isn't something new, in fact, ancient people used to heat up herbs and oils on old stones to vaporize consumable materials. That's why it's surprising to know that modern-day companies still find ways to reinvent such an old method of heating up concentrates that they come up with new practical ways on how this method can be improved and refined. The G Pen Nova LXE Vaporizer uses an enhanced way to vaporize concentrates through the use of their newly patented "check ball" airflow method. This works as a valve system that allows even heating to your waxes every time you draw. See, wax pen vaporizers with traditional designs tend to allow and introduce cold air into the wax chamber when you pull. This method has been used in some of today's best-selling vaporizer models spanning from different brands and manufacturers. However, Grenco Science discovered that cold air can mess up with how the concentrates are vaporized as a stream of cool air will disrupt the consistency of the temperature inside the chamber, therefore affecting the quality of the vapors altogether.
When cold air enters the chamber, the process of heating the concentrates is thrown to disorder. Instead of allowing the concentrates to vaporize, the material itself is cooled down preventing larger vapor production and enhanced potency. To counter the effect of cold air on your materials, Grenco Science developed a new way of allowing air to pass through with their reverse airflow system in the check ball airflow technology. This allows a consistent flow of how air on the materials so you can vape without having to worry about how cold air can affect your sessions. This seemingly small but extremely important feature allows you to enjoy more of your concentrates since you're getting purer vapors that aren't exactly mixed with outside air. This feature shines best when the G Pen Nova LXE Vaporizer is cranked up to the highest temperature setting. You'll notice that it produces more visible clouds of vapor packed with more flavor and is teeming with increased potency. All the active ingredients are mixed in with pure vapors allowing you to enjoy the best vaping session you can get on a dab pen.
Improved Battery Capacity And Voltage Variability
The all-new G Pen Nova LXE Vaporizer is outfitted with high battery capacity for more than a few reasons. One of the main purposes of having an improved, beefed up battery is because of the demands of a variable voltage setting. Having to select from different power outputs can be a little too taxing on a small dab pen, that's why Grenco Science wanted to make sure that their latest product will not come up short in terms of power like other dab pens on the market with the same voltage options do. Grenco Science knows what dab pens are made for, they're made to be taken outside and used while you're on your feet. That's why having to stop and recharge your dab pen can sometimes be counterproductive for a product that was made and designed to be used as a portable vaping system. Having to cut down on power mean that you're almost tethering your customers to a stable power source instead of giving them the freedom of having to wander around with a vape in hand. The G Pen Nova LXE Vaporizer receives a befitting battery of 650mAh battery capacity which can last you a full day depending on how often you use your vaporizer. The larger battery capacity not only ensures longevity and extended battery life but it also ensures that your G Pen Nova LXE Vaporizer will have sufficient power even when cranked up to the highest temperature setting which has proven to be a demanding feat especially for dab pens and wax pen vaporizers equipped with such small and limited batteries.
And, speaking of variable voltage settings, the G Pen Nova LXE Vaporizer sports three voltage levels at 3.2 volts, 3.6 volts, and 4. volts respectively. Grenco Science knows that each temperature setting (no matter how small the fracture of difference is) can crucially affect the outcome of the vapor. So having different voltage levels will allow you to toggle through different experiences when you're using the G Pen Nova LXE Vaporizer. As an example, the lower voltage settings can give you a subtle and mild euphoric sensation while the higher voltage levels will drastically increase the level of potency since higher temperature settings will allow more of the active ingredients to be extracted into the vapor. The G Pen Nova LXE Vaporizer does this well because even if you take it to the highest temperature levels, the active ingredients will not perish from the heat since it does vaporize your concentrates below the point of combustion.
Furthermore, the G Pen Nova LXE Vaporizer is equipped with an extended draw mode. Pretty much like the sesh mode seen in top-tier dab pens but longer. The industry standard in sesh modes seems to be at around 2 seconds. Because Grenco Science loves to overdo things, they take sesh mode one notch above. The extended draw mode on the G Pen Nova LXE Vaporizer runs for about 15 seconds which is more than enough to give you a roller coaster of a ride since it consistently increases in temperature and drops at a consistent rate as well. So, you'll be able to hit all the notes when you vape with the G Pen Nova LXE Vaporizer's extended draw mode.
WHAT'S IN THE BOX:
1 x G Pen Nova LXE Vaporizer Battery
1 x G Pen Nova LXE Vaporizer Tank
1 x Micro USB Charging Cable
G Pen Nova LXE Vaporizer Tips & Tricks
How to Load Wax Concentrates to the G Pen Nova LXE:
Your G Pen Nova LXE was engineered to vaporize wax concentrates. It was designed with an integrated stainless-steel dab tool to provide you with a more convenient means of reloading your G Pen Nova LXE with your choice wax concentrates. The main purpose of using a stainless-steel loading tool is that stainless-steel is to exploit and utilize its durability as a metal component. Stainless-steel is less susceptible to corrosion meaning it's less likely you'll run into problems of the loading tool developing rust and decay which is good not only for you but for the materials you load in the vaporizer since it will not be in any way affected by corroded metal making for purer and cleaner yields.
To load your G Pen Nova LXE Vaporizer, follow these steps:
Prepare your wax concentrates, you can open up a jar or any container and set it aside.
The mouthpiece that holds and carries the stainless-steel dab tool is connected to the chamber using durable plastic O-rings. Simply pull the mouthpiece away from the vaporizer to separate the mouthpiece from the chamber.
Pick your wax concentrate using the stainless-steel dab tool.
Load your G Pen Nova LXE Vaporizer accordingly and replace the mouthpiece securely on top of the chamber.
How to Register Your G Pen Nova LXE Vaporizer on the Manufacturer's Website:
Your G Pen Nova LXE Vaporizer can be checked and validated for authenticity by following these simple and easy steps.
Secure the cylindrical container from where the G Pen Nova LXE Vaporizer came from.
Locate the bar code at the back of the container.
Scratch off the label below and take note of the serial number of the G Pen Nova LXE Vaporizer.
Go to the manufacturer's website or use this link to register: gpen.com/register.
Enter the serial number on the fields provided.
This will allow you to check the authenticity of the product and will give you that sense of security that you've purchased an original device from a trusted reseller.
How to Charge Your G Pen Nove LXE Vaporizer:
Like any wax pen vaporizer, the G Pen Nova LXE runs on rechargeable batteries and it's important that you develop a healthy charging habit early on. Your battery can easily be damaged and ruptured by bad charging habits and therefore directly affect the overall quality and longevity of your vaporizer. The G Pen Nova LXE is outfitted with a micro USB charging port and LED light indicators to tell you whether or not the vaporizer is done charging. Here's how you do it:
First, connect the USB charging cable to a laptop or to a wall adapter.
Second, connect the micro USB to the charging port located at the bottom of the G Pen Nova LXE Vaporizer.
While the battery is charging, the LED indicator will flash with a red light to tell you that it's still charging.
The LED light indicator will flash with a green light once the vaporizer is done charging.
Remove the charger from the battery first and then remove it from the computer or the wall adapter.
Get the best deal on G Pen Nova LXE Vaporizer for sale online, visit VapeActive Coupons Page and get the best vaporizers for the best price. Check out our online vape discounts and deals, and because we're the best in the industry, we'll even match the sale price of any authorized reseller you can find.
QUESTIONS & ANSWERS
Have a Question?
Be the first to ask a question about this.
Ask a Question
Compact but functional
my new favorite from gpen. Thanks VapeActive for making this available. Hassle free transaction as expected.
Long batterty life
Love the battery life of this pen.