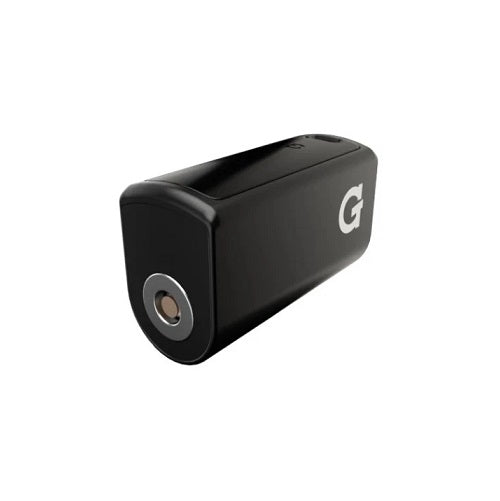 About the G Pen Connect Battery
The G Pen Connect Battery is the official replacement battery for the G Pen Connect Vaporizer. The G Pen Connect Battery boasts the dimensions of your average box mod vaporizer but delivers more power, longer battery life, and variable voltage settings making a befitting replacement component for your G Pen Connect Vaporizer set up.
It is important to use authentic and original products from manufacturer Grenco Science because buying replacement parts from third-party manufacturers may not guarantee compatibility with other components of the G Pen Connect Vaporizer. Your G Pen Connect Battery may or may not connect to other heating elements and this can cause problems both short-term and long-term. First, when you use batteries that were not made for the G Pen Connect, you can experience poor quality when you vape. That's because the connections from the battery to the heating element may not be even and unstable. There's also the problem of having wobbly connections making your overall experience a nightmare. When we speak of long-term problems, using incompatible batteries on your G Pen Connect Vaporizer, or for any other vaporizer for that matter, may cause damage to the internal circuitry of the device as well as to the battery since there will be a big possibility that the battery and the components it powers do not have proper voltage ratings. Therefore, causing short circuits or poor overall performance.
The G Pen Connect Battery is the only choice for when you need to replace the batteries of your G Pen Connect Vaporizer. Make sure to check it out.
Ease of Use and Convenience
The G Pen Connect Battery is simple and is easy to use. It was the way it was designed and it simply works. The G Pen Connect Battery functions like your average battery, you click it five times to power it on and tap it five more times to power it off. In terms of how it looks, it doesn't have a lot going on as the G Pen Connect Battery was designed and engineered to look as simple and as minimal as possible and to be honest, it looks just as perfect as it is. It easily matches with any dab rig, water attachment, banger, or bong you have in your room.
The design and engineering involved in the creation of the G Pen Connect Battery make it so that you experience an effortless session without the need for further setting up of any sort. All you need are its components and a bong and you're good to go. Just snap the battery to the inclusive attachments and you're off to the races. Whilst this replacement battery is small, it can definitely deliver some of the most hard-hitting dabs you never knew was possible. Its small size is actually one of its assets, allowing you to take the G Pen Connect Battery almost anywhere compared to using larger and bulkier dab rigs that will require you to carry an additional, larger bag when you have to bring them around.
What's in the box:
1 x G Pen Connect Battery
G Pen Connect Battery Tips & Tricks
Get the best deal on G Pen Connect Battery for sale online, visit VapeActive Coupons Page and get the best vaporizers for the best price. Check out our online vape discounts and deals, and because we're the best in the industry, we'll even match the sale price of any authorized reseller you can find.
QUESTIONS & ANSWERS
Have a Question?
Be the first to ask a question about this.
Ask a Question