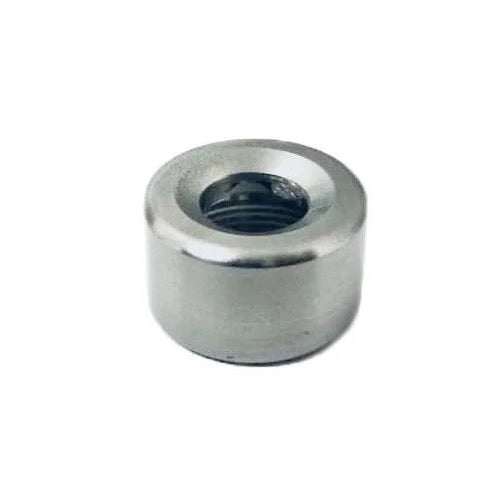 About the Carta Titanium Atty Lid
Are you tired of your plastic atomizer lid partially melting and cracking due to the heat coming from the atomizer? Well, your prayers have been answered. Focus V Products came up with a new atomizer lid made from high-quality titanium material allowing you to enjoy this small but meaningful component for longer. Presenting, the Carta Titanium Atty Lid.
The Carta Titanium Atty Lid is a durable and reliable atomizer lid that can be used in conjunction with Focus V Products' Carta SiC Inserts. The average atomizer lid will break down by partially melting and will develop small cracks and creases that may end up breaking it entirely or compromising your vape sessions altogether. Using the Carta Titanium Atty Lid made from high-grade titanium will surely put an end to your suffering. The Carta SiC Insert was designed and engineered to provide you with a longer lifespan and with better heat retention. This upgrade may leave the stock atomizer lid wanting for more durability and reliability so it's best to upgrade your stock atomizer lids to the all-new Carta Titanium Atty Lid.
So, if you're using some upgraded components and enhanced parts on your Focus V Carta Vape Rig, make sure to upgrade to the Carta Titanium Atty Lid and make sure all of your portable dab rig components are made compatible and will last. Get yours now.
A Healthier Option
One of the reasons why many consumers opt to use the Carta Titanium Atty Lid is because of how it's built. It was designed and engineered to provide you with the most durable and reliable version of their atomizer lid. The stock plastic atomizer lid breaks and melts because of how hot the SiC insert can get. Cracked plastic can affect your sessions but melted plastic is another thing. Plastic may bleed and release harmful toxic components when heated and these chemical compounds can make their way into your heated materials or into the vapor one way or another. These toxic chemical compounds can affect your overall health and can easily damage your system when not taken seriously.
That's why the Carta Titanium Atty Lid is most recommended for consumers who use upgraded parts that are designed and developed to increase the temperature of the Focus V Carta Vape Rig. Do not skimp on your atomizer lids the same way you won't skimp on the actual atomizer and your select wax concentrates.
Each Carta Titanium Atty Lid is made with the utmost care and attention to detail that it ensures you and your Carta Dab Rig longer lifespan and better durability. Since the Carta Titanium Atty Lid is made from high-grade titanium, it won't melt or break as plastic does. You won't get any unwanted byproducts when the atomizer lid is heated from the excessive temperature level caused by the SiC insert especially if you're using the Everlast Atomizer. Make sure to check out the Carta Titanium Atty Lid and do yourself a favor. Get your Carta Titanium Atty Lid now!
What's in the box:
1 x Carta Titanium Atty Lid
Carta Titanium Atty Lid Tips & Tricks
Get the best deal on Carta Titanium Atty Lid for sale online, visit VapeActive Coupons Page and get the best vaporizers for the best price. Check out our online vape discounts and deals, and because we're the best in the industry, we'll even match the sale price of any authorized reseller you can find.
QUESTIONS & ANSWERS
Have a Question?
Be the first to ask a question about this.
Ask a Question
Best replacement lid
This lid is titanium all around & gives your carta a cool look and better taste when vaping , it does get pretty dam hot and stay hot but this lid is a must upgrade highly recommended
Best replacement lid for the carta
The lid gives the carta a nicer look &Better taste when vaping! Highly recommend it !
Made a happy customer
Fast, communicative and international arrival after 6 days! Great job
titanium lid - durable but hot
Doesn't break like the crappy plastic original but it does get hot and stays that way for a while. A tradeoff I'm happy to make.